EXTRA PHASER DATE
17 May 2019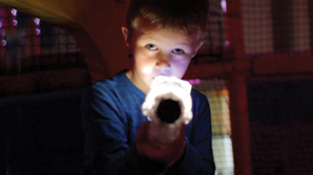 Due to popular demand for our phaser night on the Wednesday of the Half Term Holiday (which is now SOLD OUT), we have added another date.
Join us on Friday 24th May and kick start your school holiday in style. Tickets are £10pp and the event will run from 6.30pm-8.30pm. Half the tickets have sold already, so don't hang about - book your ticket NOW!
Tickets can be purchased online here, or by calling 01202 711570.