The Ted Shed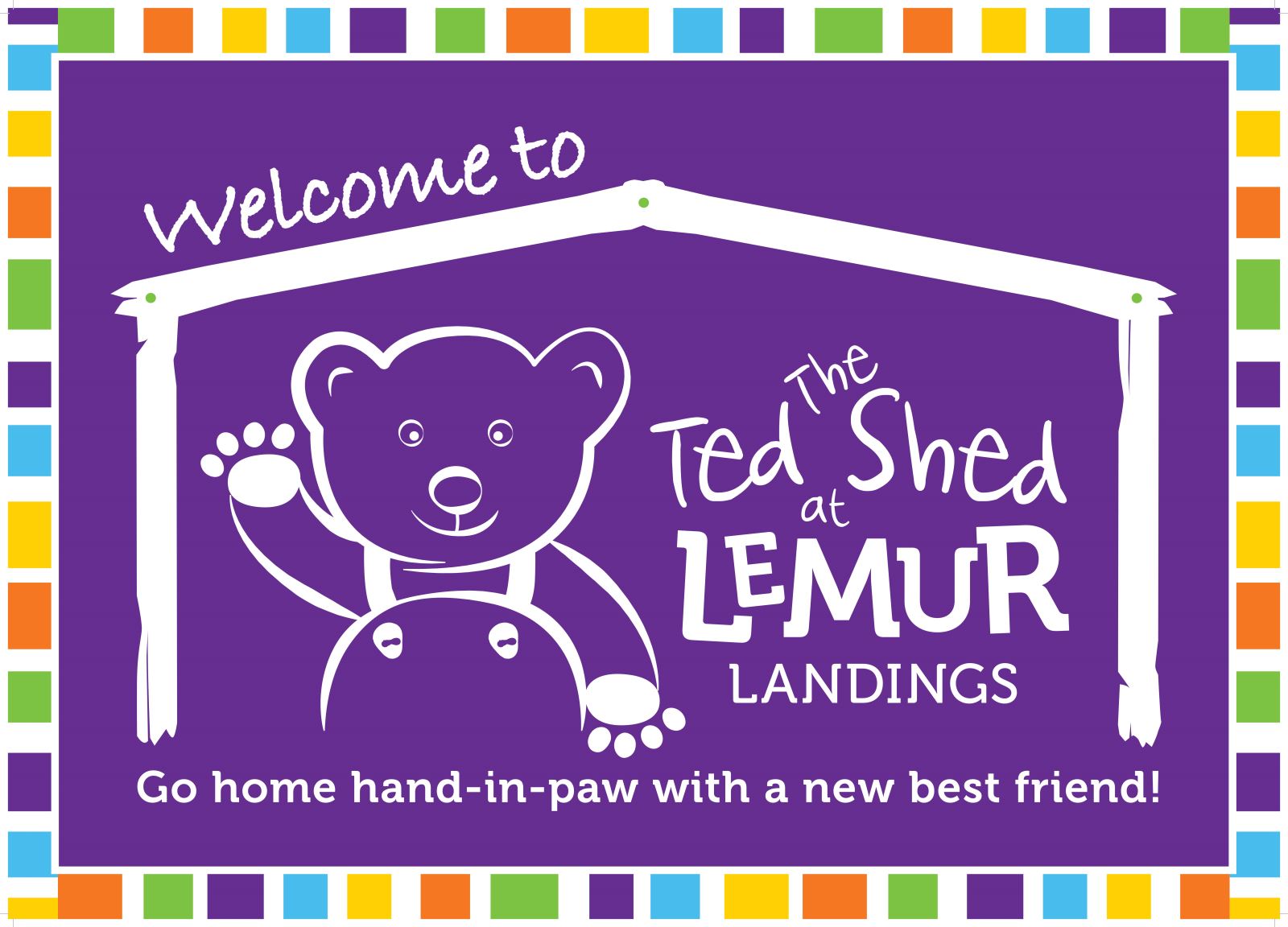 Bring your little lemur into The Ted Shed at Lemur Landings during your next visit and let them stuff with fluff their own friend to take home. Perfect for children aged 4-11, there is something FUR everyone.
With no sewing required, little ones can choose their very own fluffy friend to make, we have different themed bears available from Jungle to Farm to Dinosaurs with multiple choices in each theme. Accessorise with some super cute outfits also available to purchase; let their imaginations run wild, just like in the role play village. Their new found friends can be a superhero, princess and so much more, take a look the next time you're in.
The Ted Shed is open at the weekends and every day in the holidays, but fear not, if your visit is in the week, and the doors are closed pop and speak to a member of the team and we can open it up at your request.
You'd be forgiven for thinking the Ted Shed is all about bears, we have an amazing array glistening glitter tattoos ready to make your day even more special, there is so much to choose from. Mum and Dad could even have one too!

Additional charges apply for create-a-bear, outfits & glitter tattoos.
Don't worry, you don't need to get your BEAR-ings to find The Ted Shed, it can be found on the upper floor of the centre next to the climbing zone.
+++STOP PRESS+++
Christmas Bears are here, this makes a lovely special activity for visiting friends and family with your child. We have a great range of quality plush reindeers, snow people and more. There are some very cute outfits too.