Phaser/Climbing Combination Birthday Parties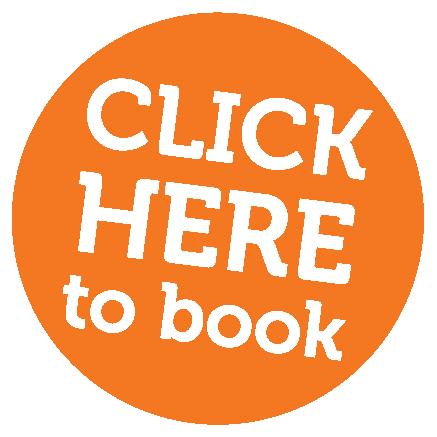 Book one of our climbing and phaser combo parties for a celebration that's out of this world! With a range of both group and individual games, you'll be over the moon with this party package played on our space themed play frame. No complicated vests needed, just pick up the phaser and zap!! let the games begin.
This party package is guaranteed to be an action packed birthday party with a difference. You'll also get to use our climbing zone, where your little lemurs can leap, bound and climb to the treetops across our climbing and digi wall
Food is usually taken first on this one due to timings, we know those space rangers get hungry keeping the galaxy safe.
Then the all important safety briefing and team selection. It's all action here on in, as two teams take over the playframe and sports pitch for 6 exciting games of laser tag. There will also be time dedicated to climb and round up the scores. Whether you bring a party full of timid first timers or a pack of fearless monkeys, we tailor our activities to ensure everybody enjoys themselves. No prior climbing expereince is necessary; our rangers will look after everything.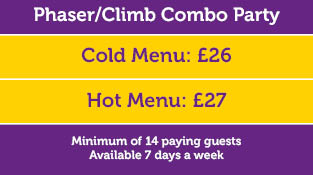 Phaser/Climbing Birthday Parties include exclusive use of the climbing walls (please note, age and weight limits apply). This package is perfect for children aged 6-11. Party duration - 2 hours.

Phaser/Climbing Zone Parties Include:
⭐️ Party invitations for you to download
⭐️ A dedicated party host for the duration of the party
⭐️Exclusive use of the selected climbing equipment & phaser guns
⭐️All safety equipment included
⭐️ 2 complimentary hot drinks for party parents
⭐️ Unlimited squash
⭐️ Cold food as standard - Hot food upgrade available

To see our food options please click HERE. Adult snack platters are available to order in advance.

Additional Information
We suggest you arrive no more than 5 mins before your scheduled start time. Time slots are carefully thought out to minimise waiting, try not to be late though as we might need to cut your party time
A minimum of 7 days advance notice is essential for party bookings
Please see our cancellation policy in our terms and conditions. On the day postponements will still incure a fixed fee charge of £50 we are otherwise able to be quite flexible for postponements.
1 adult per paying party guest will be admitted FREE of charge along with two further 'party parent' adult admissions. Additional adults need to purchase admissions separately online at the standard rate.
All children attending the party must be paid for as part of the party package. Additional children not included in the party need to have a pre-purchased admission at the rate prevailing for their age.
We don't include a birthday cake because they are very much a personal choice. You are, of course, welcome to bring your own cake.
You can see our party terms and conditions here
Got a question about our parties? Speak to our party co-ordinators on 01202 711570 or email groupsandparties@lemurattractions.co.uk