LEMUR LANDINGS TO HOST MEET'N'MINGLE WITH CHRIS JARVIS
23 July 2014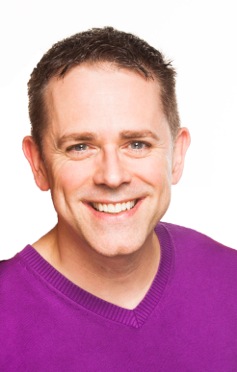 Cbeebies Favourite Chris Jarvis to Meet Fans at Lemur Landings
Cbeebies favourite and co-presenter of 'Show Me Show Me', Chris Jarvis, will be taking time out of his busy Roadshow schedule to meet and greet fans at Lemur Landings Soft Play Centre, Tower Park, Poole.
The event, from 4pm on Thursday 31st July 2014, is to help raise money and awareness for Julia's House, the only children's hospice charity in Dorset dedicated to helping life-limited children and their families across the county and in South Wiltshire.
Access to this special event is included within the centre's standard admission with £1 of every child entry sold going to the centre's chosen charity of the year. On the day Julia's House will also host a raffle with Chris himself announcing the winners before judging a best animal mask competition alongside resident mascot Lewey Lemur.
Jackie Richmond, Group Marketing Manager for Lemur Leisure Ltd commented: "We are very excited to be welcoming Chris to Lemur Landings. His great personality will certainly be a hit and we can't wait to see the joy on the little one's faces as they meet him whilst raising money for such a worthy charity."
Rebekah Selby-Davis, on behalf of Julia's House, added: "We really value the support of Chris Jarvis as a fantastic Julia's House patron and really appreciate the support of Lemur Landings in making Julia's House their chosen charity of the year."
The event, suitable for children aged 12 and under and accompanied by an adult, is one of a series of events supporting Julia's House across the year. For more information on Lemur Landings events please visit www.lemurlandings.co.uk/events or call 01202 740500.