Ghostly Get Ups for the Boils & Ghouls This Halloween at Lemur Landings
16 September 2013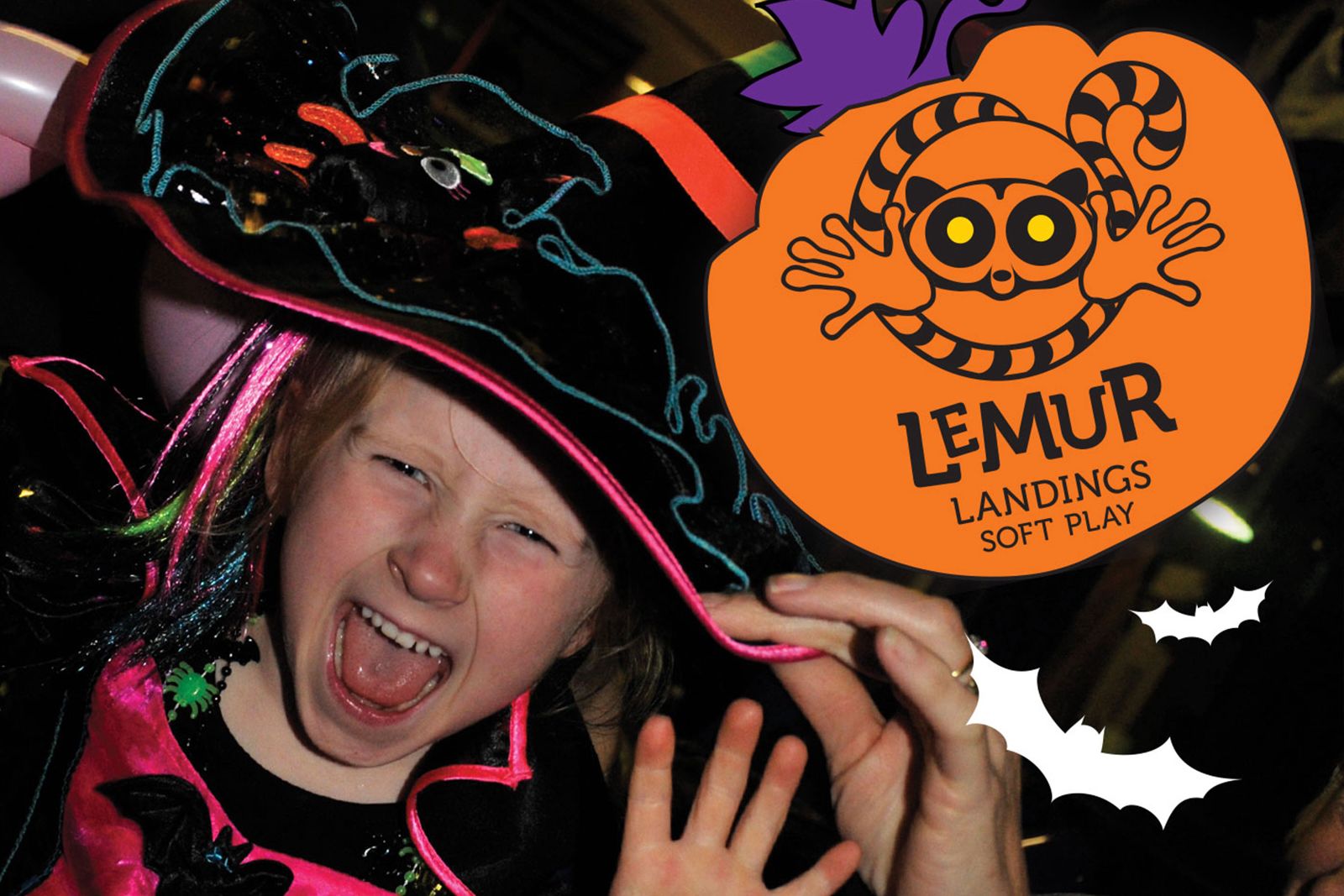 Lemur Landings Announces Spooky October Half Term Calendar
We have had reports of some ghostly goings-on at Tower Park, Poole. According to findings, Lemur Landings has more ghosts and ghoulies spotted than at any other attraction on the complex. Do you dare venture into Lewey's Haunted Hollow this Halloween?? You'd better keep your wits about you!
Enjoy a chillingly fun time this October half term as a series of spooktacular events await youngsters and the young at heart at Lemur Landings soft play and themed party centre.
When the bell tolls, join Captain Lewey Hoops and tip toe through the wild wood by lantern light. Be careful to dodge the graves and the spooky swamp to discover the creepy cabin. Help Lewey find his treasure before the scary ghost – but be aware, it's out to surprise you!
On Thursday 31st October, get out your hats and broomsticks, wizard wear and ghostly get ups and make sure you visit Lemur Landings from 6pm for all the Halloween family fun of Lewey's Trick or Treat Party. Explore the giant play frame, join in the fun & games with the children's entertainment, boogie on down with the themed disco and snack on the children's buffet. Come in your normal clothes or dress up for Halloween and become a part of the experience, see if you can unnerve and scare enough to win a prize for the best children's Halloween costume, bestowed on the most bloodcurdling attire.
Jackie Richmond, Group Marketing Manager for Lemur Leisure Ltd commented: "Following the huge success of our Snowmans' Land at Christmas 2012 we are very excited about the introduction of the Haunted Hollow to our Autumn half term calendar, it's a great bit of spooky fun for families, we're sure everyone is going to enjoy it."
Both events are suitable for children aged under 12. All children must be accompanied by an adult. Visitors to Lemur Landings between Saturday 26th October and Sunday 3rd November can visit Lewey's Haunted Hollow at no extra cost to the centre's standard admission. Advance booking for Lewey's Trick or Treat Party however is strongly recommended. The event starts at 6pm and priced at £8.00 for members and £10.00 for non-members, buffet for kids only included. Tickets include 1 free adult admission.
There is plenty of Halloween fun to be had at Lemur Landings this October half term. For more information on the events and to book your place at Lewey's Trick or Treat Party please Book Here or call 01202 740500.