Unicorn & Dinosaur Create-A-Bear Parties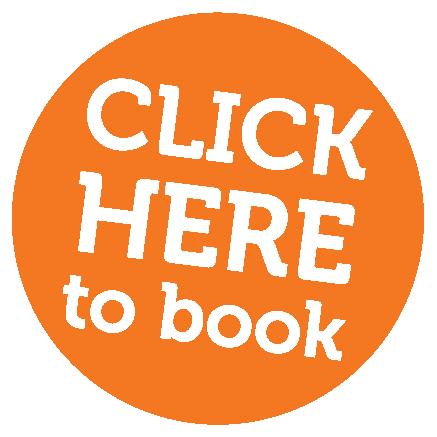 Create your own special hug with a create-a unicorn or dinosaur birthday party at The Ted Shed. With no sewing required. Our soft toy making bear and animal making kits are perfect for all kids aged 4-11. Name your creations and make a wish. There is no need for party bags (though both standard and luxury themed party bags are available as extras) as every child gets to go home hand in paw with a new best friend they have made. The Ted Shed is specially themed with lights and decorations for children to select their favourite creature to stuff with fluff.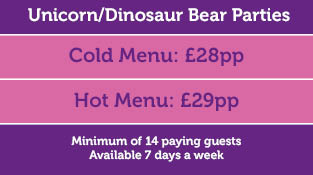 An amazing experience for guests aged 4-11. Create your own magical unicorn or dinosaur bear in The Ted Shed before swinging out onto our play frame.
Also, available as a non themed upgrade to a Lemur Fun Time birthday parties for an extra £9.00 per child. Party duration - 2 hours.

Unicorn & Dinosaur Parties Include
⭐️ Party invitations
⭐️ Balloon modelling
⭐️ A dedicated party host for the duration of the party
⭐️ A teddy bear and birth certificate for each child to take home
⭐️ Unicorn & Dinosaur themed Ted Shed visit for after hours parties
⭐️ Time to play in our play facilities
⭐️ Hot drink for birthday child party parents x 2
⭐️ Unlimited squash
⭐️ Cold Food selection - Hot food upgrade available

To see our food options please click HERE. Adult snack platters are available to order in advance.

Additional Information

We suggest you arrive no more than 5 mins before your scheduled start time. Time slots are carefully thought out to minimise waiting, try not to be late though!
A minimum of 7 days advance notice is essential for party bookings
Please see our cancellation policy in our terms and conditions. On the day postponements will still incure a fixed fee charge of £50 we are otherwise able to be quite flexible for postponements.
1 adult per paying party guest will be admitted FREE of charge along with two further 'party parent' adult admissions.. Additional adults need to purchase admissions separately online at the standard rate.
All children attending the party must be paid for as part of the party package. Additional children not included in the party need to have a pre-purchased admission at the rate prevailing for their age.
We don't include a birthday cake because they are very much a personal choice. You are, of course, welcome to bring your own cake.
You can see our party terms and conditions here
Got a question about our parties? Speak to our party co-ordinators on 01202 711570 or email groupsandparties@lemurattractions.co.uk